Raising Your Spirited Child Workbook
Overview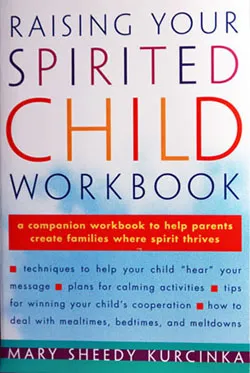 An Essential Companion to Raising Your Spirited Child
This stand-alone book takes you to another level of working effectively with your spirited child. Filled with parent-tested strategies, it brings you right into the spirited child workshops where you will gain new insights and emotional support. Through exercises, observations and dialogue from actual groups, Dr. Kurcinka helps readers learn to identify the triggers that lead to tantrums and challenging behaviors. Included are:
clues to help you identify the little things that can make or break a day;
tips for understanding your child's temperament and your own;
cues that indicate intensity is rising and practical tips for what to do next;
successful strategies for reducing and eliminating power struggles.
---
What They're Saying
"I have the book at my bedside and this last week have been picking it up every night after my husband returns from work for inspiration in getting me through the next day." Leslie
"The main thing that helped me was simply the message, 'you're not alone.'" Ruth
"I am a psychologist and have used your books with parents for years!" Jonathan