Sleep Brochure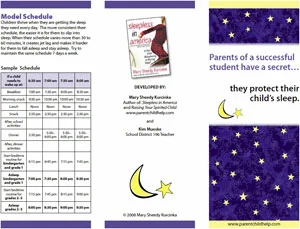 Perents of a successful student have a secret...they protect their child's sleep. Download this free brochure for informaiton and a sample schedule.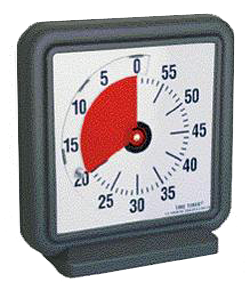 Visual Timer
Recommended by Mary Sheedy Kurcinka:
Use the Time Timer to:
Help anticipate transitions
Share toys or equipment
Measure "time out"
Monitor rest time
Time standardized tests
Monitor math and writing speed tests
Measure study and lunch periods
Regulate computer time
Show time left to play, get ready, or clean up
Time Timer is dedicated to making the concept of elapsed time easier to understand. Wherever time needs to be measured, the Time Timer offers a unique solution. These timers can be purchased at any one of Mary's speaking engagements. If you would like to order the Time Timer, but do not have plans to attend one of Mary's talks, you can order one directly from.